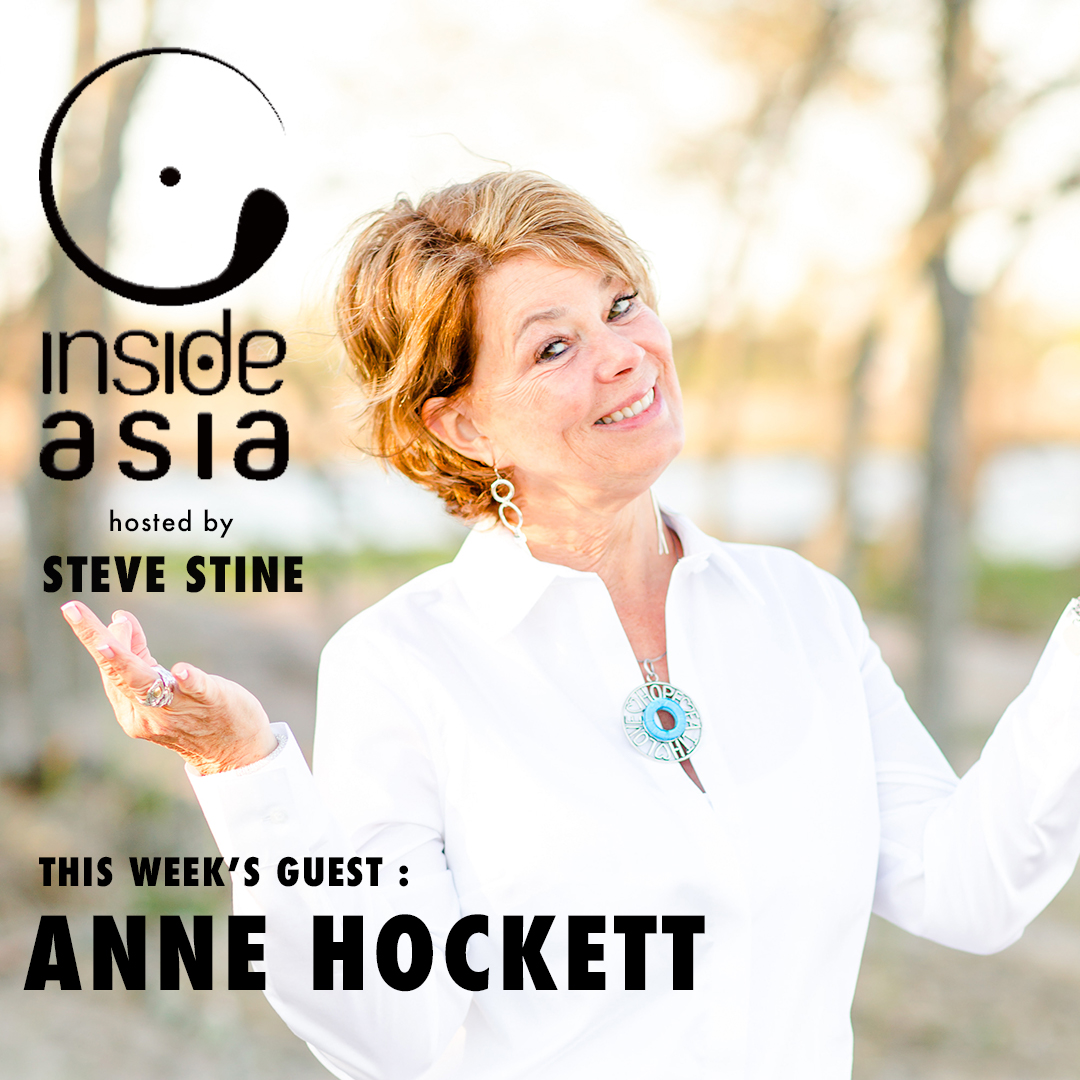 I have a very special guest this episode, our hundredth episode of Inside Asia! Anne Hockett is a healthcare professional and wellness advisor. She's lived and operated across Asia for more than three decades and through her medical insight and devotion to the art of wellness, she offers a unique blend of Eastern and Western healing.
In this week's conversation we discuss some of the apparent limitations of Western medicine and how the world is increasingly open to alternative methods. And we delve into the mind-body pattern and explore ways that story and metaphor help us detect and embrace our personal patterns of unwellness.
Thousands have benefitted from her synthesis of knowledge, expertise and empathy. If I'm long-winded in my description and admiration for Anne, it's due in part to the fact that she's also my wife. I've had the benefit of watching her evolve as a practitioner and a human. Best of all, I've been on the receiving end of her love and support.