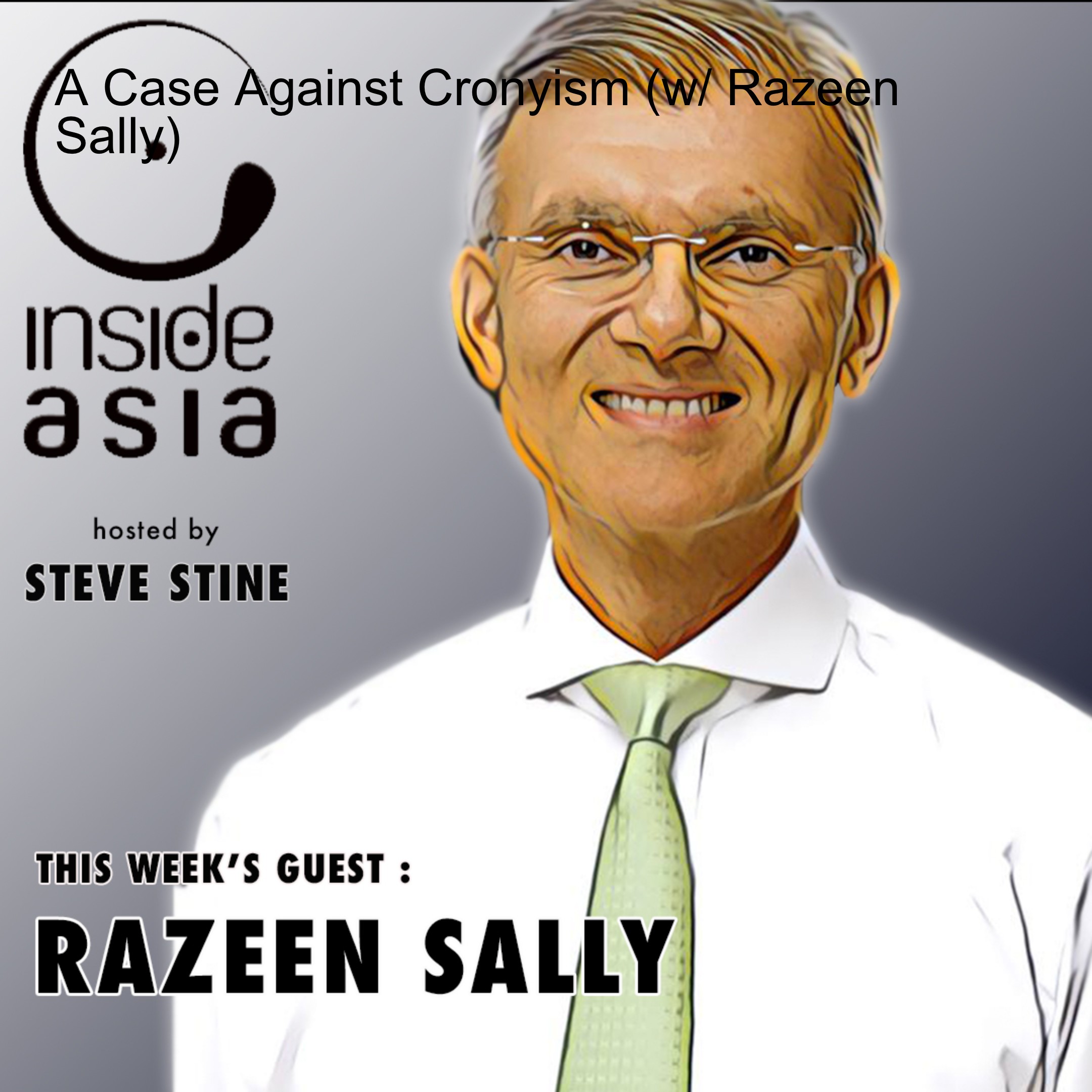 Conversations – most would agree – are best had in person. Yet, our recent bout with Covid has shown that sometimes technology is necessary to keep that conversation flowing. When restrictions lifted several months back, I was quick to return to in-person meetings, on location. It was nice while it lasted. In recent days, Singapore made a call to re-impose rules to keep us at home, out of the office and away from crowds. It's probably the right decision, but I confess, the thought of going backward instead of forward is mildly distressing. I have the feeling I'm not alone.  
Nothing replaces face-to-face engagements. Warm up to a conversation with a coffee or a meal, and the entire tone and tempo changes. It's noticeable. Or at least, I think it is. Find a place that puts a person in a calm and positive frame-of-mind and you can literally hear the difference. I'd like to think that the conversation you're about to hear captures that feeling.
My discussion with Razeen Sally took place after a sumptuous Thai meal at the Jim Thompson Restaurant just off Tanglin Road here in Singapore. There are many beautiful places to dine in the city, but this restaurant is among my favorite. High ceilings, exotic décor, and…did I mention the food…it's really something special. It all made for great conversation.
Razeen is Associate Professor at the Lee Kuan Yew School of Public Policy. He's also a mix of Welsh and Sri Lankan. It was – in part - the thing that drew him back to his country of origin several years ago. That trip (and subsequent others) resulted in a book: Return to Sri Lanka: Travels in a Paradoxical Island. And so it was, we joined up to talk about those paradoxes, the evolution of Sri Lanka, and the example it sets (or not) for other emerging economies.